Listen To The Article
There was a flurry of activity in the Noida Authority's office regarding the New Noida 2041 master plan. On Saturday, the School of Planning and Architecture presented its report at the Noida Authority's office in Sector 6. In which it was stated that the initial development of New Noida will take place on 3,000 hectares of land.
The development of this 3,000-hectare plot of land is expected to cost Rs 8,500 crore. This is merely a land acquisition project. This meeting was attended by senior officers from the Noida Authority. He had a lengthy conversation with officials from the School of Planning and Architecture.
The Jewar International Airport Will Be Linked To The New Noida
According to the information received, the first phase will cost approximately Rs 8,500 crore to purchase and develop land. This includes the roads, traffic, and other facilities in New Noida. Noida International Airport will be linked to New Noida. Aside from that, the Eastern and Western Peripheral Expressways will be linked. This is part of the 2041 master plan. It will cover 84 Gautam Budh Nagar and Bulandshahr villages.
There Are 41% Of Industrial Zones And 11.5% Of Residential Zones
According to the report, 41% of New Noida will be developed with industrial units. Aside from that, 11.5% of the land will be developed for residential purposes. Furthermore, 4.5% of the land has been set aside for shops, malls, and shopping complexes. Aside from that, 17% of the remaining land will be designated for green belt. In New Noida, 15.5% of the land has been set aside for roads and parking, with the remaining 9% reserved for office buildings and other uses.
New Noida Will Be Concreted By 2041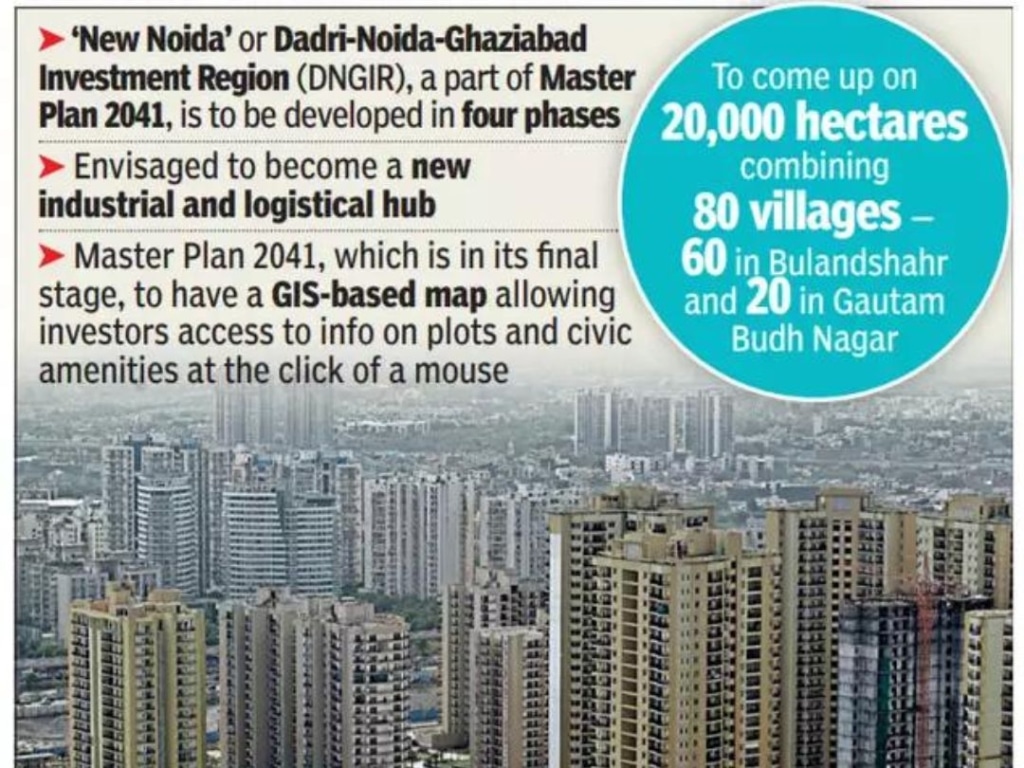 The Noida Authority is working hard to ensure that planning for New Noida begins in 2023 and that the city is fully developed by 2041. The officials have stated that they will soon give New Noida a beautiful shape.
 Source- TOI