Listen To The Article
Two more towers in the Chintels Paradiso Society have been declared unsafe, where two people were killed last year when Tower D partially collapsed, officials said on Tuesday, citing an IIT-Delhi structural audit report.
Towers E and F of the society in Sector 109 are declared unfit for human habitation, according to Additional Deputy Commissioner (ADC) Vishram Kumar Meena, who also stated that the IIT-Delhi team completed sampling work on towers A and G and is currently working on tower H.
During the structural audit, the IIT-Delhi team discovered structural defects in the construction of towers E and F, and repair is not technically or economically possible. As a result, the two towers are unfit for human habitation.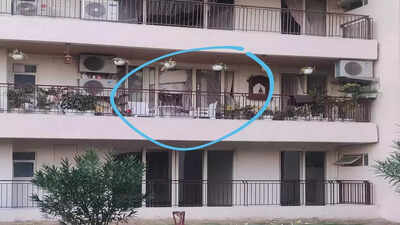 The IIT-Delhi team also suggested that the E and F towers be closed. "The residents of the two towers would be rehabilitated in accordance with the rules," Meena stated.
IIT-Delhi had previously declared Tower D unsafe in its investigation report, which was released in November 2022. The valuation report is also being shared with the tower's residents and the developer for the settlement process.
A recent report discovered a high level of chloride in the concrete used in building construction. As a result, steel and concrete used in construction have eroded, "ADC Meena, who is also the chairman of the SIT formed by the district administration to investigate the February 2022 incident.
Source-ET